Ostensorium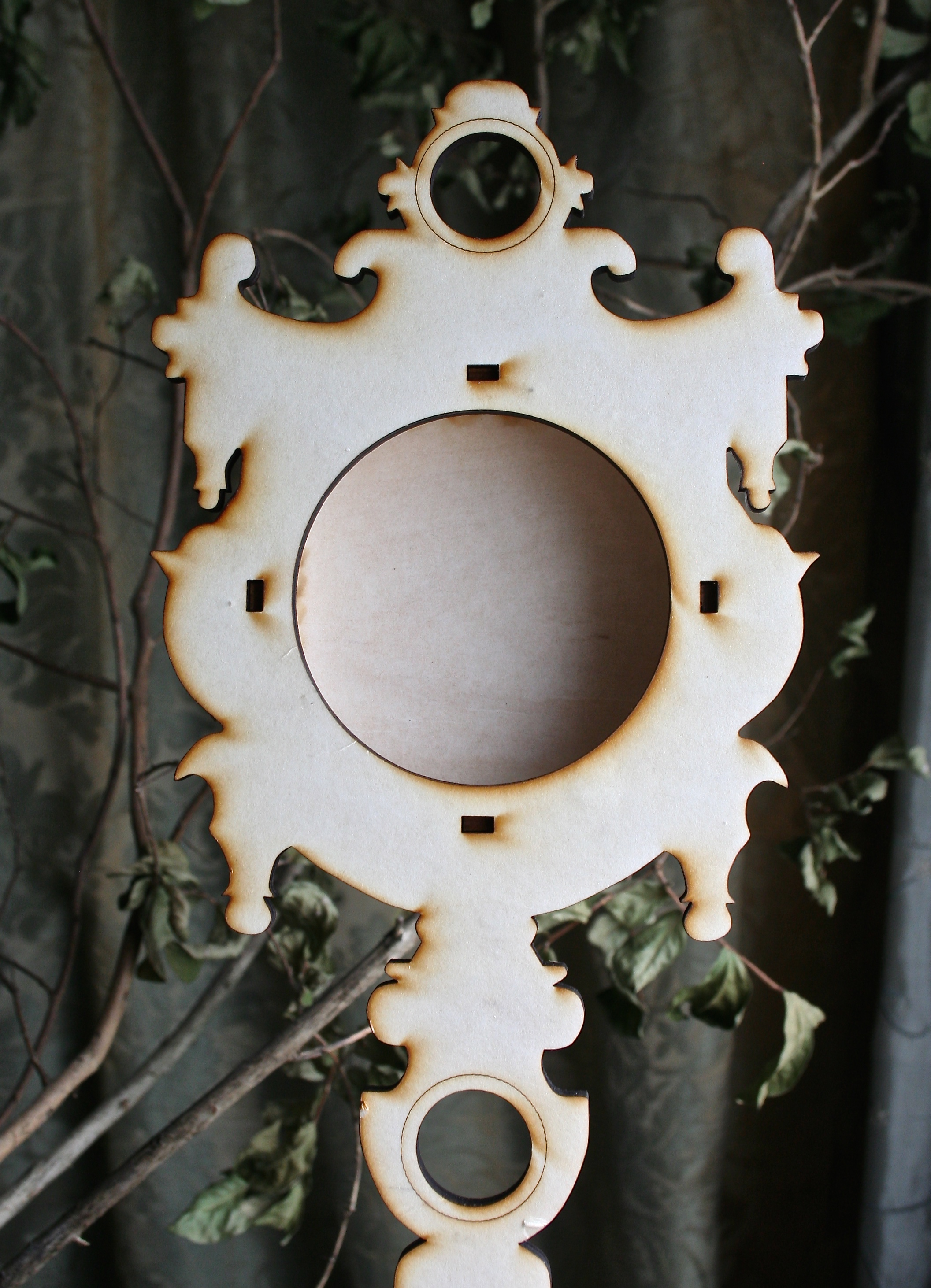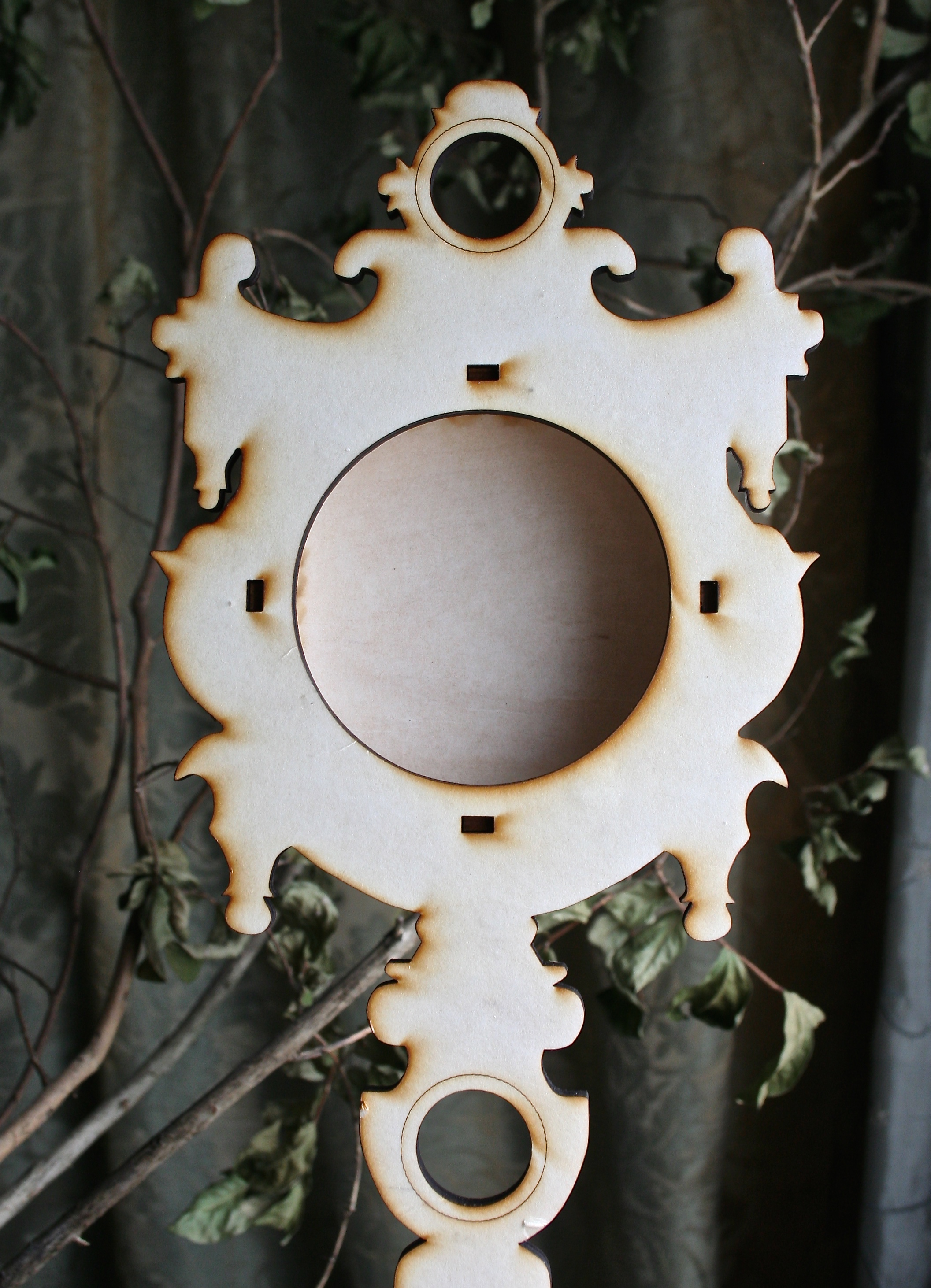 Ostensorium
Our Ostensorium's design was based on a Medieval museum piece. It is also referred to as a Monstrance which comes from the Latin word, "monstrare", meaning "to show".
The Romans used this type of vessel to hold and exhibit an honored object.
Our Ostensorium is made of thick 1/4" Baltic Birch in the U.S.A. It stands 13' tall X 5 1/2" wide and is a sturdy and substantial piece.
This kit also includes a fitted shadowbox that measures 3 1/2" X 3 1/2" X 1" deep made from 1/8" Baltic Birch.
Easy Assembly!
* We recommend using Carpenter's Glue to fasten components.
* Kit includes 7 pieces. Can be assembled with or without shadowbox.
* Features versatile "Stanhope" viewing lens holes that can be filled with ICE Resin® to create an ancient looking lens, or add a glass lens to cover with an image behind it.
* Can be configured to create different designs with our coordinating Helios I & II Rays.
*Imagine it smothered in gold leaf, or a deep turquoise VerDay Patina, edged in Dresden, embellished with RELICS & ARTIFACTS® , adorned with Bohemian Jewels then finished off with Apoxie Sculpt relief designs.
* Create an Estate Piece to be enjoyed for generations to come.
Helios I & II sold separately